From Bank to Battlefield
A Family Affair
Lieutenant Clive Miller

(Governor Denison Miller's son)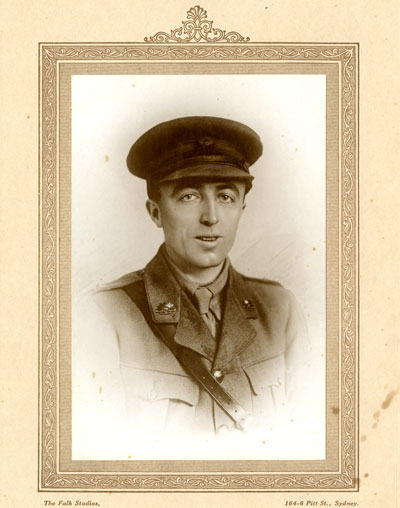 When war broke out in 1914, three of Governor Denison Miller's sons volunteered for service: two of them returned. The eldest, Lieutenant Clive Miller, served through the whole Gallipoli campaign but was sadly killed in action at Messines, Belgium, on 4 July 1917.
Although Governor Miller was probably the only Commonwealth Bank officer to receive a message from the King and Queen consoling him on the death of his son, his loss was simply one of many suffered by staff at all levels and in all locations of the Bank.
Of course a number of Bank officers and members of their families survived the horrors of World War I, including Denison Miller's two other sons John and Ernest.
---
Captain Ralph Hamish Kell

(Deputy Governor James Kell's son)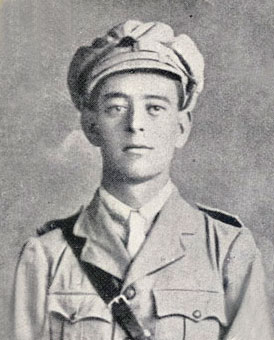 Lieutenant Ralph Hamish Kell, who was later promoted to Captain, was the elder son of Deputy Governor (later Governor) James Kell, and lived to tell the tale of the original landing at Gallipoli as well as other campaigns. A banker like his father, Kell had enlisted less than six weeks after the outbreak of war in September 1914. He served at the Gallipoli Peninsula, in the Middle East and in France, taking part in the Australians' first major action on the Western Front at Pozières. Kell was wounded twice in the left arm, the first time in August 1916 at Pozières and the second at Gueudecourt in February 1917 during the Battle of the Somme.
<< Back