Vivian Cyril Brooke, a 27-year-old Commonwealth Bank clerk, from New Town in Hobart, Tasmania, was the son of Robert Parkinson and Sarah Amy Beaumont Brooke. He was well known in his hometown as an amateur athlete, footballer and cricketer and enlisted in the 12th Battalion of the Australian Imperial Force (AIF) on 20 August 1914. Brooke was among the first ashore at Gallipoli at 4.30 am on 25 April 1915.
It was reported in official AIF correspondence that he was in an advancing line of about 20 men in the region of Whites Gully on the day after the landing at Gallipoli. The enemy was making an attack on this group from the rear and a retreat was decided on, but Brooke refused to retire. He was wounded, captured and taken as a prisoner of war (POW) to Maidos (now Eceabat). A few days after his arrival he was injured further when the British Navy bombarded the town. The hospital was destroyed, killing many of the wounded soldiers held prisoner there. Brooke survived the shelling and was transferred with another Australian POW to the town of Bigha across the Dardanelles.
He died from his injuries and was buried in the Christian Cemetery at Bigha, Turkey. The last letter and postcard written to Brooke by his mother was returned to her as undelivered. It  did not reach him before he was killed. Brooke's body was disinterred after the war, and he was buried just above the point where the first Australians came ashore on the Gallipoli Peninsula in 1915.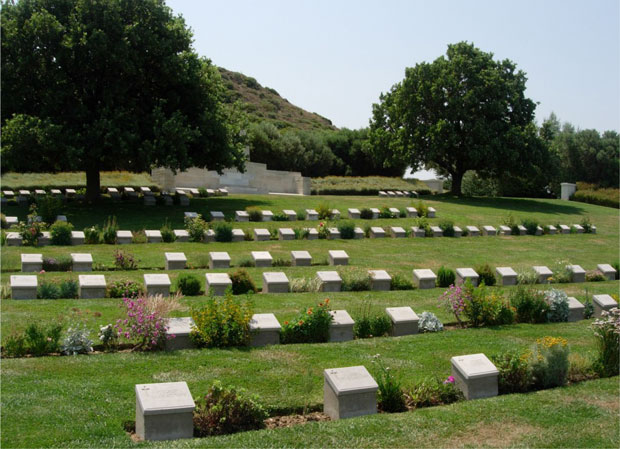 Cemetery: Ari Burnu Cemetery, Anzac, Turkey
Grave Reference: G. 20.
Source: Commonwealth War Graves Commission
Vivian Cyril Brooke's name is located at panel 65 in the Commemorative Area at the Australian War Memorial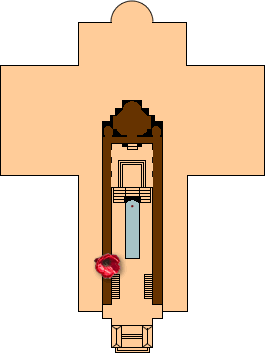 Source: Australian War Memorial
To obtain a Certificate with the Casualty Details go to Commonwealth War Graves Commission.